OUR STORY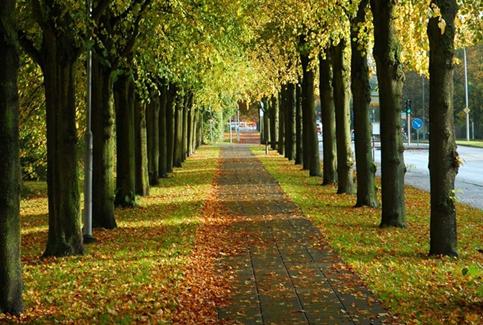 ​CAFCO was created to respond to a number of needs that, though working in the field and consulting with various groups, its founders identified as existing within the Ottawa area.
UNDERSERVED POPULATIONS
In the past several years, youth mental health issues have received an increasing amount of attention in Canada, a trend that is apparent even here in Ottawa.
As a string of high-profile incidents have increased public consciousness of the importance of helping our community's youth to seek and find help, one of our goals is to make services readily available to youth and their families that they can access independently.
A report released by the Children's Hospital of Eastern Ontario and the Royal Mental Health Centre in August 2013 revealed that the number of children and youth seeking CHEO's help for mental illness has grown by 64 per cent since 2009, giving the hospital the highest number of pediatric mental health hospital visits in the province of Ontario.
As CHEO president and CEO Alex Munter – quoted in an Ottawa Citizen article on the subject in August 2013- pointed out, "The number of parents, kids and youth now willing to step forward and ask for help for mental health continues to grow. This makes it even more urgent to provide the early intervention and treatment that can change young people's lives forever. The problem is, we have had decades and decades of underfunding of mental health services."
We are very fortunate to have CHEO in our city. Not only does CHEO offer top notch physical care to our youth, they offer excellent mental health care. However, underfunding continues to be a problem in helping children get the mental health care they require. In fact, the CHEO/Royal Ottawa report noted that a large number of young people in this city who seek help wait for more than a year before they are able to gain access to mental health treatment.  Speaking in the same article in the Ottawa Citizen, Alex Munter said, "six to 12 months […] for a youth and family in crisis is just too long. It's an entire school year. For a youth to be able to learn and develop, and to have a successful school year, is very, very hard."
One of CAFCO's primary purposes is to provide another resource in our city for both professionals and patients.  Together, we aim to help to address – and, hopefully, to reduce – the barriers that prevent Ottawa's young people from receiving prompt and professional mental health care.
CONTINUITY OF CARE
Even as fears about the accessibility of the mental health care system have dominated public discussions on the topic, a large number of mental health professionals and members of the community have been expressing their concerns about the difficulties clients can encounter in establishing and maintaining a continuity of care.  In other words, even when someone manages to gain access to the system, they often find themselves moving back and forth between a number of overbooked service providers in search of more specialised care, or returned to long wait lists after taking time off from treatment.
CAFCO is designed to offer a stable and welcoming location, providing a consistent standard of care.  By combining the expertise of mental health professionals from a range of fields in one facility, CAFCO also offers the unique opportunity for multidisciplinary cross-referral, collaboration, and consultation.  By bringing, with the consent of our clients, a diverse blend of perspectives and professions into the therapeutic process, CAFCO aims to emulate the circle of care utilized so successfully by much larger organisations, including respected hospitals such as CHEO, facilitating communication between professionals so as to provide the very highest standard of care.
QUALITY OF CARE
CAFCO's mental health care professionals believe that, in order to properly address the difficulties being faced by our clients, it is important to develop a complete understanding of each client's particular situation, involving families, schools, and communities, as needed. Children and adolescents, in particular, offer unique challenges within a therapeutic context, and our approach is based within the sphere of developmental psychopathology, which recognizes that each person's individual development arises from a dynamic interplay of physiological, genetic, social, cognitive, emotional, and cultural influences across time.  We are also very attuned to the role that each client's attachment to their caregiver(s) plays in any developing problem.
Services offered by CAFCO's professionally-accredited associates are grounded in empirically-supported treatments.  This means that the approaches we use have already been tested, reviewed, and approved by each discipline's academic and professional communities.  Most importantly, this also means that the interventions we use have been clinically-proven to improve clients' symptoms, and thus to improve their quality life.  All of CAFCO's members engage in regular professional development training, so as to remain up-to-date with the latest research available.
COMFORTABLE SPACE
At CAFCO, we understand that engaging in the therapeutic process can be daunting at the best of times.   Following the well-documented logic that positive spaces often result in positive outcomes, we have done our best to create an environment that is as home-like as possible.  Located in a beautifully-restored carriage house in Sandy Hill (see Our Home), CAFCO is designed to be a comfortable, relaxing, and inviting space for children, adolescents, and their families.
FRANCOPHONE SERVICES
As difficult as mental health services can be to obtain for many families in crisis, this situation can be especially difficult for families whose first language is French.  Both of CAFCO's directors, and many of its associates, are fluently bilingual and, as a group, we are committed to ensuring equality of service to those in need.