OUR HOME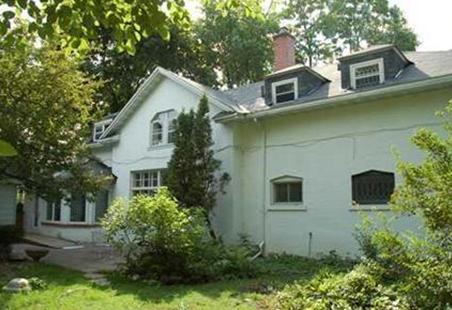 ​The seeds of the Child, Adolescent, and Family Centre of Ottawa (CAFCO) were sown in 2012 when a group of residents in Ottawa's Sandy Hill neighbourhood embarked upon an unconventional initiative.
Concerned that many of the single-family heritage properties in their area were being converted to multi-unit buildings, and searching for a new home for the neighbourhood's venerable nursery school, the residents banded together to take action.
Within a relatively short time, this remarkable group of people had incorporated as a company, sold shares to generate capital, and purchased the historic carriage house at the corner of Blackburn Avenue and Osgoode Street.
Built in the early 1900's by Lt.-Col James W. Woods, the first manufacturer of the down-filled sleeping bag, this building originally housed only horses and carriages. The property was first turned into a residence in 1940 by architect Gordon Hughes, before becoming home to noted collectors of Canadiana John and Betty Ellis in the 1970's.
Purchased in 2012 by the group of motivated neighbours, the house and its beautiful grounds were saved from almost-certain transformation into a rooming house. Now completely renovated, the ground floor of the carriage house serves as a made-to-measure home for the Bettye Hyde Cooperative Nursery School, one of oldest organisations of its kind in Ontario. In a tidy twist of fate, it turns out that the school's founder and namesake, Bettye Hyde, and Betty Ellis, the former owner of the carriage house, were friends.
Housed in the top floor of this wonderfully welcoming environment, CAFCO is proud to have such an incredible group of people as neighbours. This community-driven project is a uniquely inspiring example of the power that a group of like-minded individuals can wield to shape the direction of their neighbourhood.
To read more about this project, please read the articles by the Ottawa Citizen and Ottawa Community News.